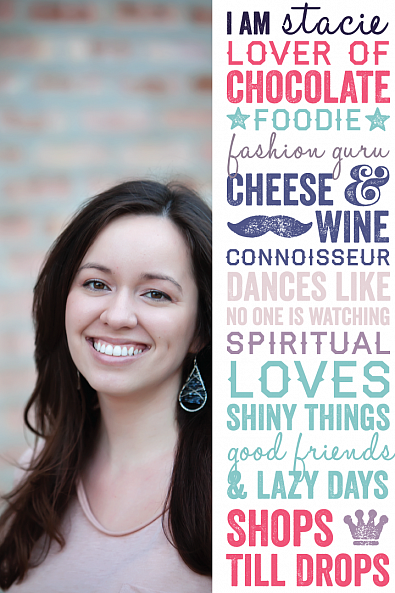 About Stacie
Hi, Im Stacie Kemp!
I married my best friend and uprooted myself and business from Iowa City, Iowa to Chicago, Illinois. Iowa City wasnt a small country town by any means but I sure feel like a country girl living in the big city!
My style is fresh, modern and full of fun! Ill stop at nothing to make sure you enjoy your session.
Here are a few random things about me:
I LOVE chocolate and will try any dessert once.
My husband and I got married on exactaly 8 years from the day we first met. You might see him come along with me to a session from time to time!
Im a health nut wannabe except that just about every week I crave a jucy burger and fries. (I love dipping fries in garlic mayo!!!)
I love our condo - I love listening to our neighbors wind chimes and hearing children play at the park down the street.
I didnt pick up a professional camera until I was a junior in college. Theres something magical about a photo. I wish I could document every special moment in photos, time flies and I dont want to miss it!
My goal is for you to have an absolute blast at your session! If we can do that, I know you will LOVE your portraits.